Where seniors enjoy
group discussions by phone​
In our group discussions by phone, seniors share their experiences and points of view on their favourite topics with like-minded seniors.
When seniors are mentally active and motivated, they are paving the way for healthy aging.
From the comfort of your home, enjoy a 50-minute group discussion by phone.
Our moderators ensure that everybody has the opportunity to express their opinions while keeping the discussion on track in a respectful environment.
Every week, we have a great selection of discussion topics about Arts & Entertainment, Memories, Current Affairs, Hobbies, and History.
Our service is very easy to use. Just follow these 3 steps:​
Every week, get ready to enjoy a group discussion on your favourite topic!​
• You know how good it feels when you meet with people who are interested in listening to your opinion.

• Regardless of weather or any other circumstance, you have the freedom to meet with your discussion club over the phone.

• This is the space where you can exchange ideas, learn from others, and feel enlightened at the end of each session.
​
Why is this for your parent?
• Your parent may spend a number of hours alone and would enjoy the stimulation of good conversation on her/his favourite topics.

• The discussion club gives your parent a sense of independence because participants join by phone from the comfort of their own homes.

• Give yourself a break, while knowing that your parent is enjoying a weekly activity in a safe, secure environment.

• Not sure this is for your parent? Request a free session here. ​
There's a wealth of information already out there that demonstrates why it's healthier not to retire. But you've worked at the same company or in the same field for 30+ years. Unless you absolutely love what you do (and only a very lucky few can honestly say that), then you're probably bored with it at this point. You're ready to retire, or at least you think that you are. But there are health risks associated with retirement that aren't typically associated with getting older- you're less likely to have mental health issues, for example, if you keep working rather than retire. If it were only caused by ageing, then there would be the same issues regardless of employment status. There is also evidence that staying in the workforce longer can impact physical health, as well. Studies have shown that those who are retired are more likely to suffer from heart conditions than those of similar age who are still working.It doesn't even have to be full-time. In fact, part time is probably a best-of-both-worlds situation, with as little as 10 hours of work a week providing the above mentioned benefits. It's not an either/or situation. You don't have to continue putting in long hours to reap the rewards of working, nor do you have to fully retire to get a break. 10 hours of work a week can be a considerable source of income if the pivot to semi-retirement is managed properly. Use the relationships you've made over your career to work into starting a consulting firm- a small operation, easily managed from home. But what about legitimacy? If you're working from home, people will likely just think you're retired and not serious about your career pivot; even though you're not working the same hours you did before, there's no reason for you to look any less professional. There's a perfect solution to this issue. One that lets you pivot into your own business, while avoiding most of the start up costs without any trade-offs of legitimacy or professionalism. It also allows you to enjoy your time that you've worked so hard for; a Virtual Office. Take advantage of your time, and use the relationships you've built to keep you active and keep your mind sharp. Keep yourself healthy, and don't retire; pivot. Guest Post by The Rostie Group Photo by Jim Reardan on Unsplash
The Challenge of Social Isolation (Part II)​
Social isolation is the lack of meaningful and sustained interaction with other people and it can have a profound impact on seniors, affecting the mental and physical health of the individual and even leading to depression. This can be the result of a number of feelings: for example, not wanting to be a burden to the family, or loss of independence as we may need help from others for transportation or the activities of daily living. Social isolation results in a vicious circle: it can arise as a consequence of experiencing poor health and then it contributes to a further decline in emotional, mental, and physical health. Senior citizens with mobility issues may stay socially connected through visits from family and friends or through interaction with caregivers or volunteers visiting seniors. But when interaction in person is not an option, a regular call over the telephone can allow the person to interact with others. In summary, the social network around seniors plays an important role in keeping them healthy and alert as they age.​
The Challenge of Social Isolation (Part I)​
We constantly seek social interaction. From childhood to adulthood, we practise our skills in connecting with people. However, our ability to socialise depends on physical and psychological factors. Physically, we can socialise because it is easy for us to go to places where we can meet with people. On the psychological side, we tend to connect with like-minded people. But as we age, some factors affect our ability to stay socially connected. On the physical side, we may struggle with mobility issues, or family and friends moving to a different city, or friends passing away. Psychologically, our ability to stay socially connected may diminish as we experience major role changes, like retirement or the death of a spouse. Indeed, we may lose our sense of purpose. It is well documented that staying mentally active and socially connected is key to healthy aging.​
Tell us about the books that have meant the most to you at various stages of your life.​
Remember what it felt like when you first got your driver's licence? Your first car? Your favourite car? Share the thrill with us!​
Whether it was a solo trip or a family vacation, there is a great story you want to share!​
My most Memorable Movies​
It could be a comedy, romance, thriller, drama or documentary. Share your favourite films with others!​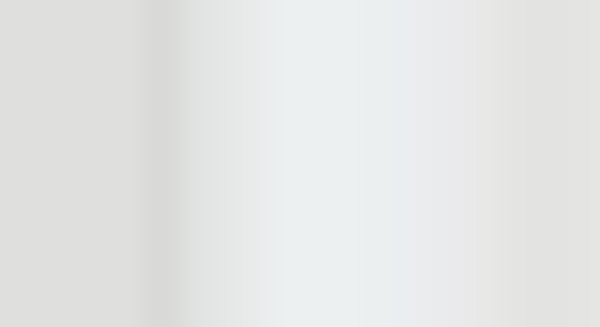 Select a discussion session and book your seat.​
Click on Upcoming Sessions​